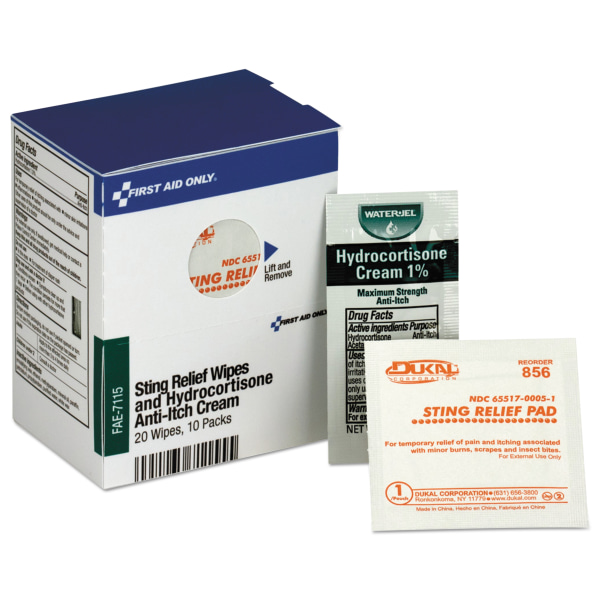 Convenient refills contain individual items for restocking first aid kits. For general use around office or home.
Quantity
ADD TO CART
Product Description
Brand: First Aid Only
Take some pain away from minor insect bites and stings with this handy refill kit. It comes with sting relief wipes and hydrocortisone cream to deliver much-needed relief. Helps relieve pain caused by insect bites and stings. Single-use refills let you restock your SmartCompliance first aid cabinet. Comes with 20 sting relief wipes and 10 hydrocortisone cream packets.